The Road to Explosion (Come ride with me!)
Just like Bilbo Baggins…I'm going on an adventure!
Didn't I tell you? I'm part Hobbit. (That's me on the left.)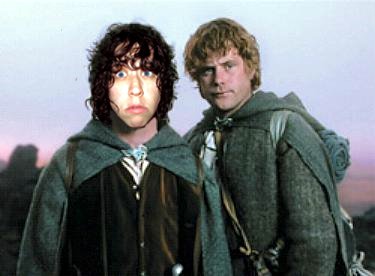 For those of you who regularly read and follow this blog (thank you for putting up with me) you know that I have been counting down, or rather up, to my 200th post.
And here's what I've been building up to…
Almost–please put up with me a little more, and the length of this post. I feel it's necessary to set up why and how of the adventure on which I am about to embark. (You'll also see a lot of links to former posts to help you see how this all ties together.)
Two of my hobby-type worlds sort of collided, and in my crazy brain, that little collision was all I needed to create this adventure. Let me tell you about the vehicles involved in this collision.
Many of you know about my connections with Hallmark (yup, the greeting card company). I've tried many times to sit down and write about the amazing experience that has provided me—an experience deeper than creating cards and winning contests. I've often wanted to write about the incredible people I have met through it, but it almost always proves too hard for me to put into words.
And…
Many of you know how, over the past year, I've developed in interest in seeing Elvis Tribute Artists, particularly at my favorite local coffee shop, (the same one featured in the dare yourself to be brave posts) and how I've even developed a "Favorite" Elvis, who I interviewed here.
So…
One of those dear Hallmark friends had an interesting Elvis conversation with me this past winter. This is the gist of what went down…
Friend, "I grew up next to an Elvis Impersonator in LaCrosse, Wisconsin."
Me, "Oh yeah? Cool!"
Friend, "He hosts Elvis Explosion in La Crosse every year, are you going?"
Me, "Ah, what? Elvis what? No. I do not think I am going to that. Pretty sure I'm not. No."
In spite of my emphatic denial of attending the event, my curiosity was piqued and I started researching (I love researching). I discovered that what she was referring to Ronny Craig and Elvis Explosion. Elvis Explosion is a three day Elvis Extravaganza—with a competition–and in my un-educated estimation, it seems like kind of a big deal. I mean, the winner gets like $10,000 or something.
And then I began imagining…
Like any good girl with an over-active imagination would, all of the interesting experiences an event like that could provide. At the very least it will be like nothing I've ever been to before.
I also started researching the town of LaCrosse and decided it would be a fun place for a road trip with some girls and it's quite possible that I haven't engaged in a quality road trip with girls since about Spring Break 2001, and that's a crying shame. (Spring 2001-somewhere near Miami and ready to do some serious damage to these crawdads.)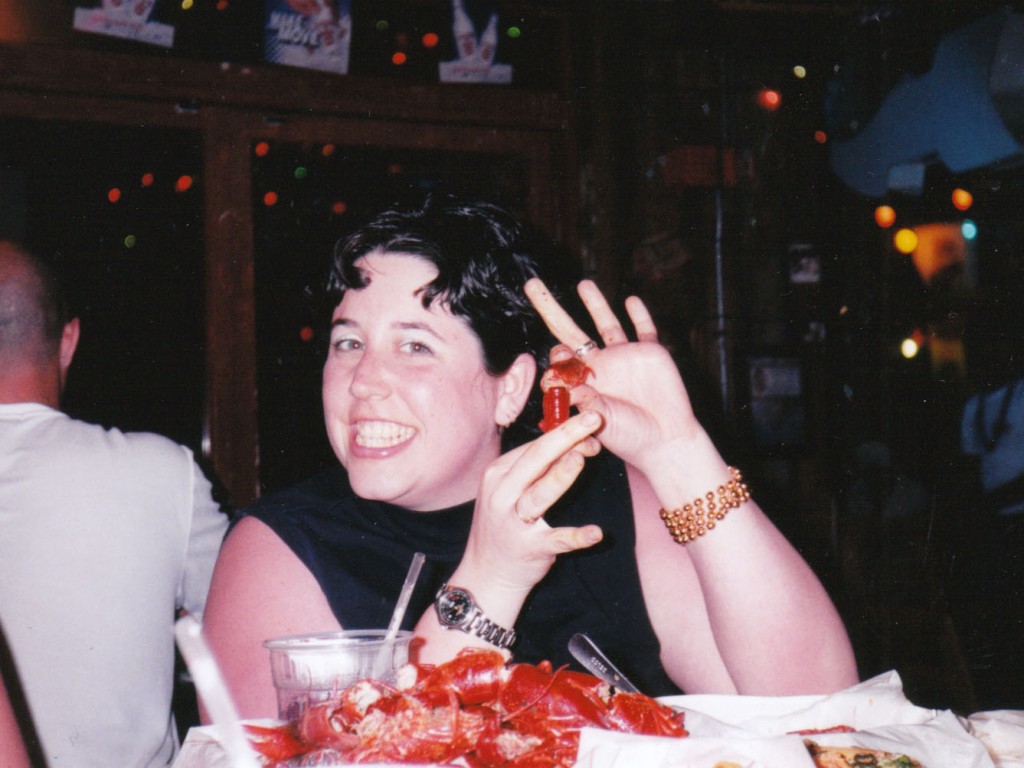 I was able to convince a couple of people to come with me (I shall henceforth refer to them as my entourage–but they don't know that yet—well, they will when they read this.)
My research also lead me to discover that my Favorite Elvis, Anthony Shore, will be participating, at least it's listed on his schedule, and I may or may not have straight up asked him if he was going to be there on his Facebook page. ( I hope I don't seem too creepy.)
Then I took it to the next level…
And it got kinda crazy in my head, and if you didn't think I nuts was before, you may come to believe it now. It's probably me suffering from a bout of what my husband terms, "excessive creative energy," but I have decided to make this an interactive road-trip, and social-media documentary.
So, what that means is that you are invited to travel along with us (The Elvis Explosion Entourage or Triple E for short) on the, "Road to Explosion" as we document the plans for the trip, the places we go on the trip, and the whole Elvis Explosion scene.
I plan to incorporate many of the usual Bright Shiny topics along the Road to Explosion, so there should be something for everybody. I'll be looking for input on a few posts, but I also hope to educate and entertain you on this adventure as I share things like…
Road trip plans
Elvis Explosion etiquette questions
I Heart MN posts
Reviews
Live Tweeting
Places worth stopping in LaCrosse
Some Signs and Wonders (if we're lucky)
A recipe or two
All of the excitement experienced at Explosion
And, as usual, any other random thing I come up with
It's gotten so out of control–I even designed this logo.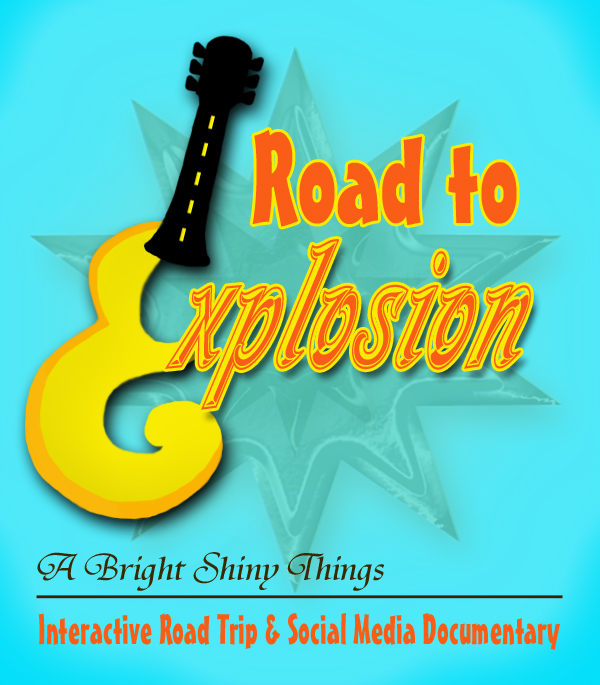 Elvis Explosion is the weekend after Labor Day so, for the next 40-or-so days I will be very active on social media and this blog as part of the series. If I seem uber-posty just know that it is for a season—my season of this adventure—and I hope you will join me.
If you want to be sure to not miss any posts about this adventure you can subscribe on Facebook or follow on Twitter. We'll be using the hash tags #ElvisExplosion #RoadToExplosion and #TripleE.
And just because I like to be up front…
I know that this whole thing reeks of trying to get hits and followers, but really, that's not what this is about. I don't get paid to blog or receive goods or services. I just enjoy having fun—in my own weird way and experiencing new things. It will be a fun and interesting experience and I hope you'll come along for the ride.
In the words of George Costanza, "LET'S GET NUTS!" (I'm pretty sure this will be me when we hit the road in September—only with a little more hair.