The Home Brew-Bread Experiment
My husband is a snob–a beer snob. He also happens to be a home-brewer.
I am happy that he has a hobby, but I do not understand his hobby. From my perspective he watches water boil for a few hours, cools it down, puts it in a bucket, and sticks it in a closet for a week or two. Then he moves it to a different bucket of sorts, puts it back in the closet, then after another week or two moves it to some bottles and hopes that something didn't go awry in the process.
I'm not a beer snob, and I'm definitely not as big of a beer-fan as he is but I am often curious about the earthy smelling grains he brings forth from his cauldron and just throws away. Beer making is a lot like steeping tea–only it takes way, way longer for the end result. Here's what a bag of spent grains looks like.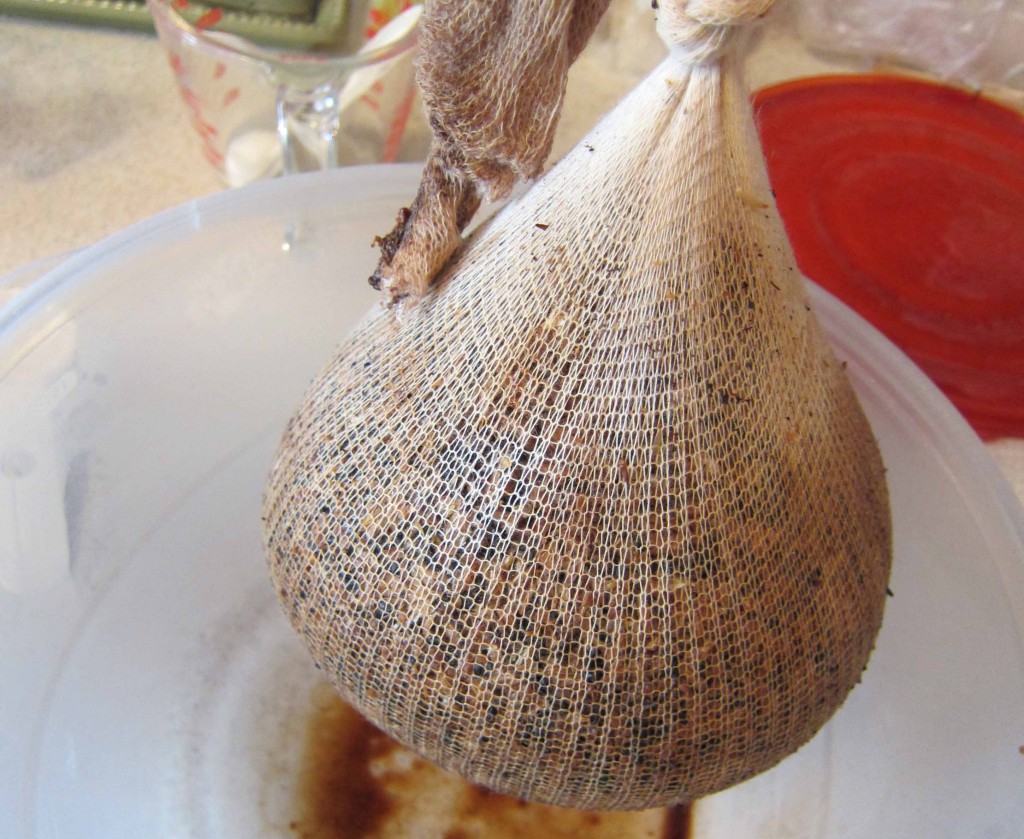 I started to wonder if the grains could be used in bread. Turns out they can be.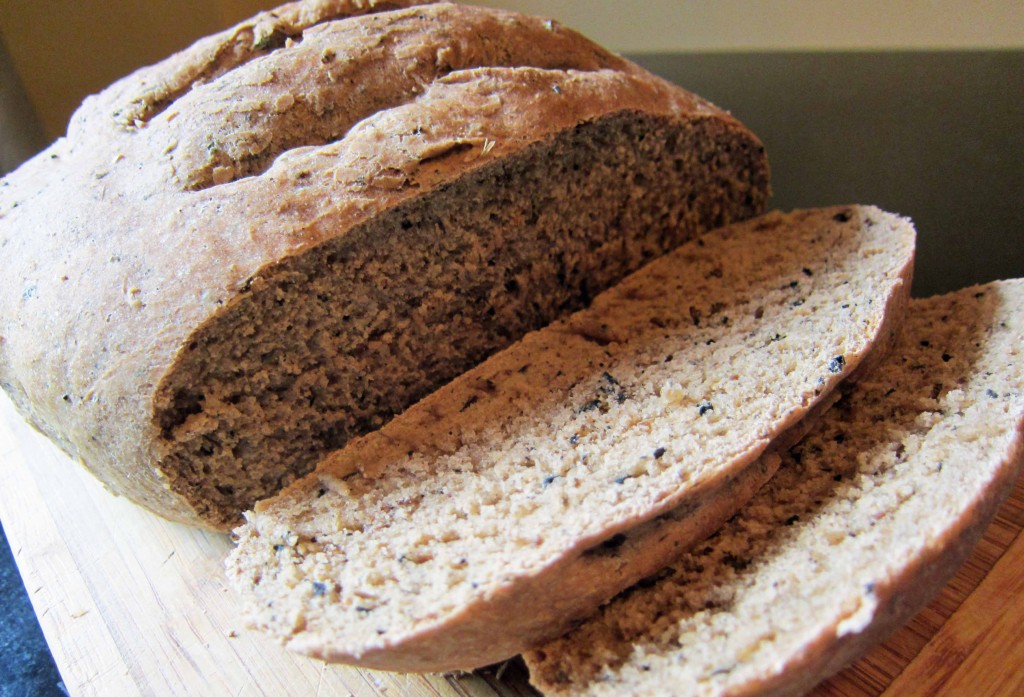 Now, I'm sure this recipe will appeal very few of you, simply because you probably don't have spent home-brew grains at your house, but I will share the simple honey butter I made to go with it as well. Honey butter is easy to make and great on all kinds of breads homemade or not. I try to offer something for everyone you know.
Please know, for those of you that don't like beer, this bread DOES NOT taste like beer. It tastes like an earthy, grainy, hearty bread.
Homebrew Spent-Grain Bread
1 tablespoon yeast
2 cups warm water
1 cup spent-grains
2 teaspoons salt
2 tablespoons honey
5 1/2 cups of flour (divided)
In a liquid measuring cup or bowl stir 1 tablespoon of yeast into 2 cups of warm water and set aside.
In a stand mixer or bowl combine grains, salt, honey, and one cup of flour.
Add yeast mixture and stir.
Slowly add remaining 4 1/2 cups of flour until a dough is formed. Knead by hand or using a dough hook for 5-8 minutes or until the dough bounces back when pressed with your finger.
Cover and allow to rise in a warm place until double in size–about an hour.
Punch down and form into two round loafs a baking sheet lined with parchment paper. Allow to rise again– about 30 minutes.
Bake at 400 for 25 minutes.
Honey Butter
1 stick of butter, softened
2 tablespoons honey
Mix softened butter together with 2 tablespoons of honey. Store in refrigerator.
Tips, Tidbits, and Photos
I chose to make round loafs and put some slits in the top–for fanciness.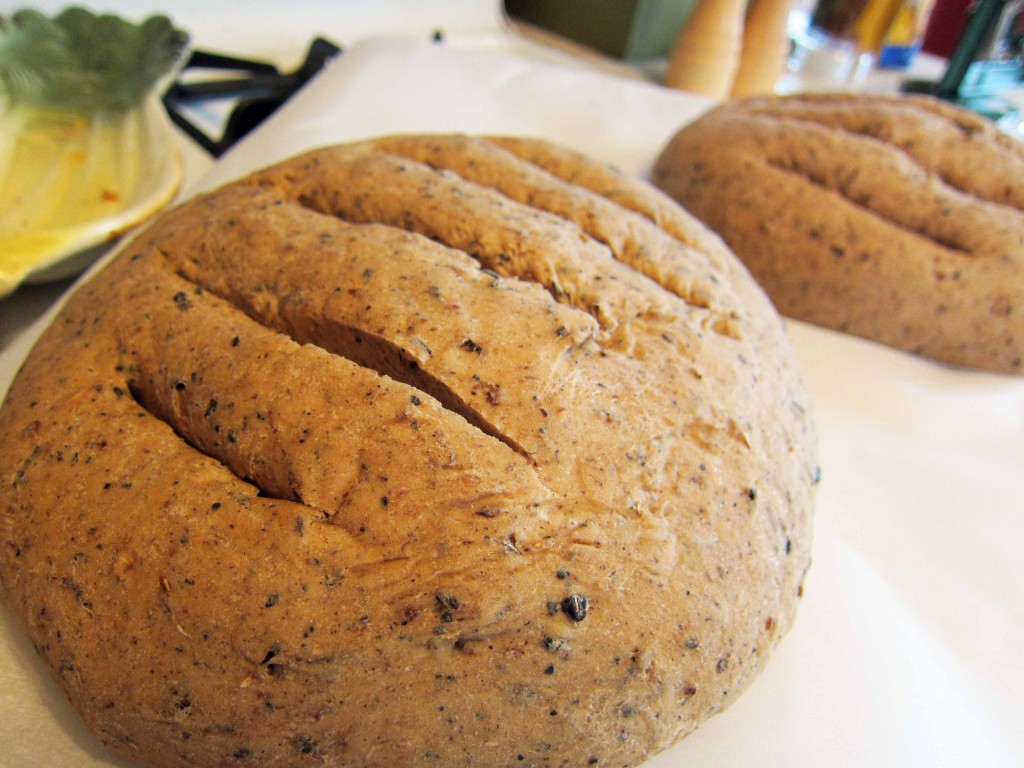 And really, if you're going to have homemade bread on a beautiful fall afternoon, you might as well have some honey butter to go with it. (I love the dramatic lighting in this photo.)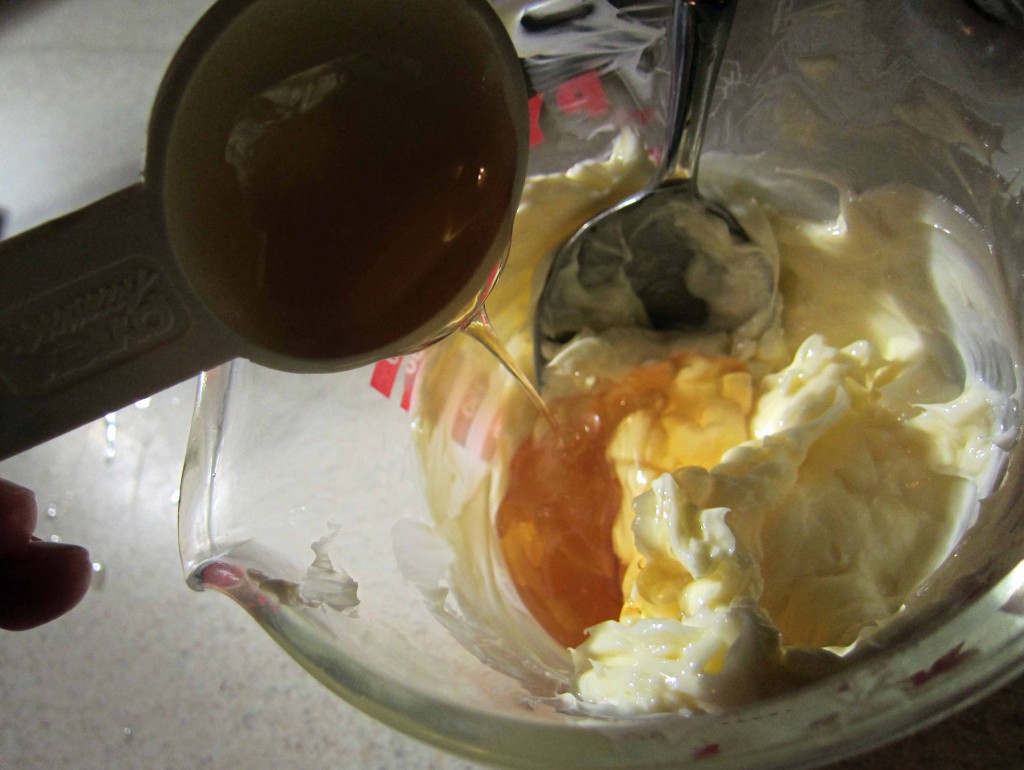 Honey butter is the best when it's served on warm homemade bread.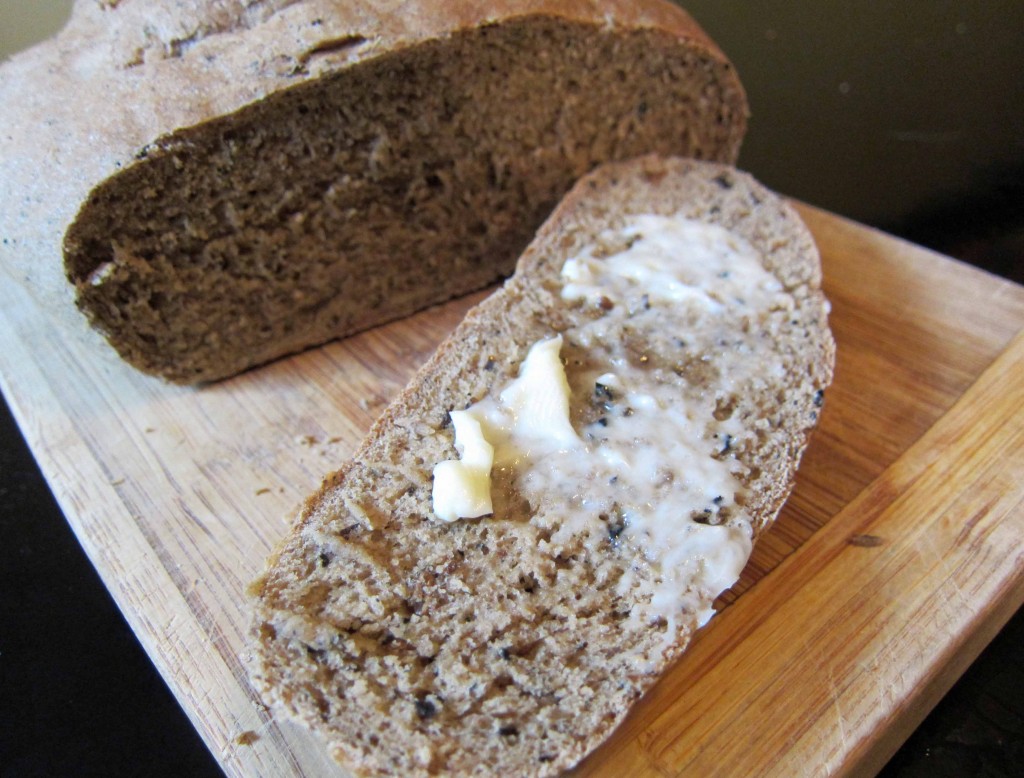 I was pretty pleased with the experiment. This was made with grains from a stout–a bit more of a rich beer and some of the grains have a coffee flavor. I'm looking forward to trying with another type of beer. I might win wife of the year if I ask my husband to brew another batch as soon as possible.
Happy Fall Baking Season! 🙂
Jenny