Make Your Own Fun: I Spy Game
Yep, it's cold. Big deal. It's Minnesota. But here's the thing…
I have kids, and it's too cold, and there is too little snow for them to be entertained by winter. When we're trapped inside we like to read books, color, build forts, play Legos and board games, and every once and a while I come up with a craft or activity.
I also lead a preschool story-time at our homeschool group. When planning for my little group of preschoolers this week I came up with this craft. It makes a fun activity for older kids too and is something you can do as a family.
In my class we've been talking about snow and winter, but today we talked about what we can do inside (that's not TV-centric). We also played an I Spy board game together and then we decided to make our own I Spy collages.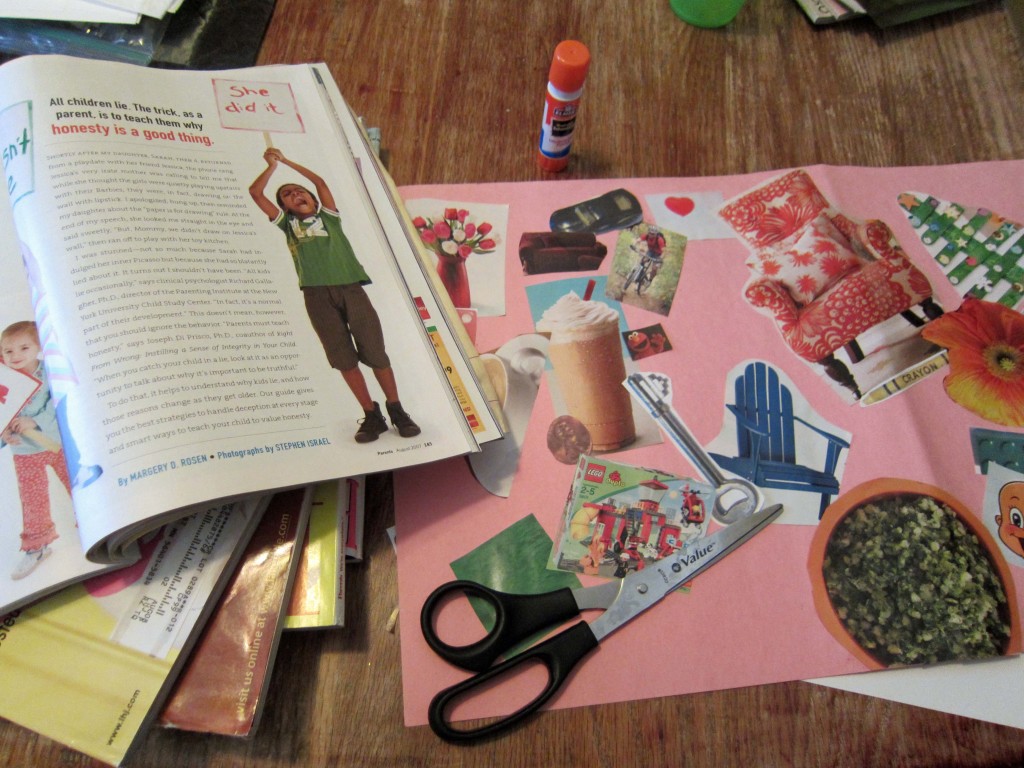 I provided the kids with a clue card, printed as a 4×6 at Walgreen's. I also provided them with slightly larger versions (printed on two separate 4×6 photos) to cut out and place on a piece of large construction paper. (I actually ended up pre-cutting the objects for my class–we only have an hour. )
I then allowed them go through magazines and choose other pictures to place on their puzzle. We threw some pre-cut magazine images and stickers in the mix too. The goal was to create a tricky puzzle to try and stump their parents and older siblings.
I'm not sure how challenging their puzzles ended up being but they had fun making them, and the thought of creating a difficult puzzle was exciting for some of them. My family had fun with my practice version, as well as the one my 4 year old made. It would be a great family activity to try– to create your own puzzles and see who can make the most challenging puzzle.
If you want to do this activity, feel free to download my photos. They were just objects laying around the house that I photographed. The photo editing work isn't perfect on these, but they work.
Clue card: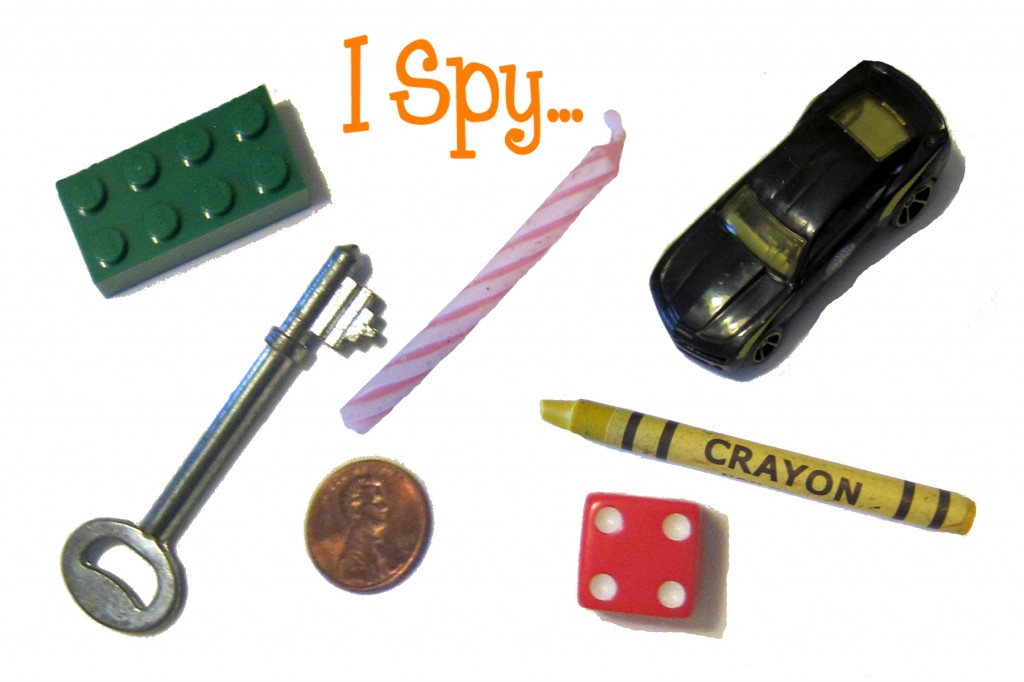 These are the cards for cutting. The objects are slightly bigger and easier for little hands to cut. You could just print two clue cards and cut them.
So, what do you like to do when you're stuck inside?
Stay warm!
Jenny